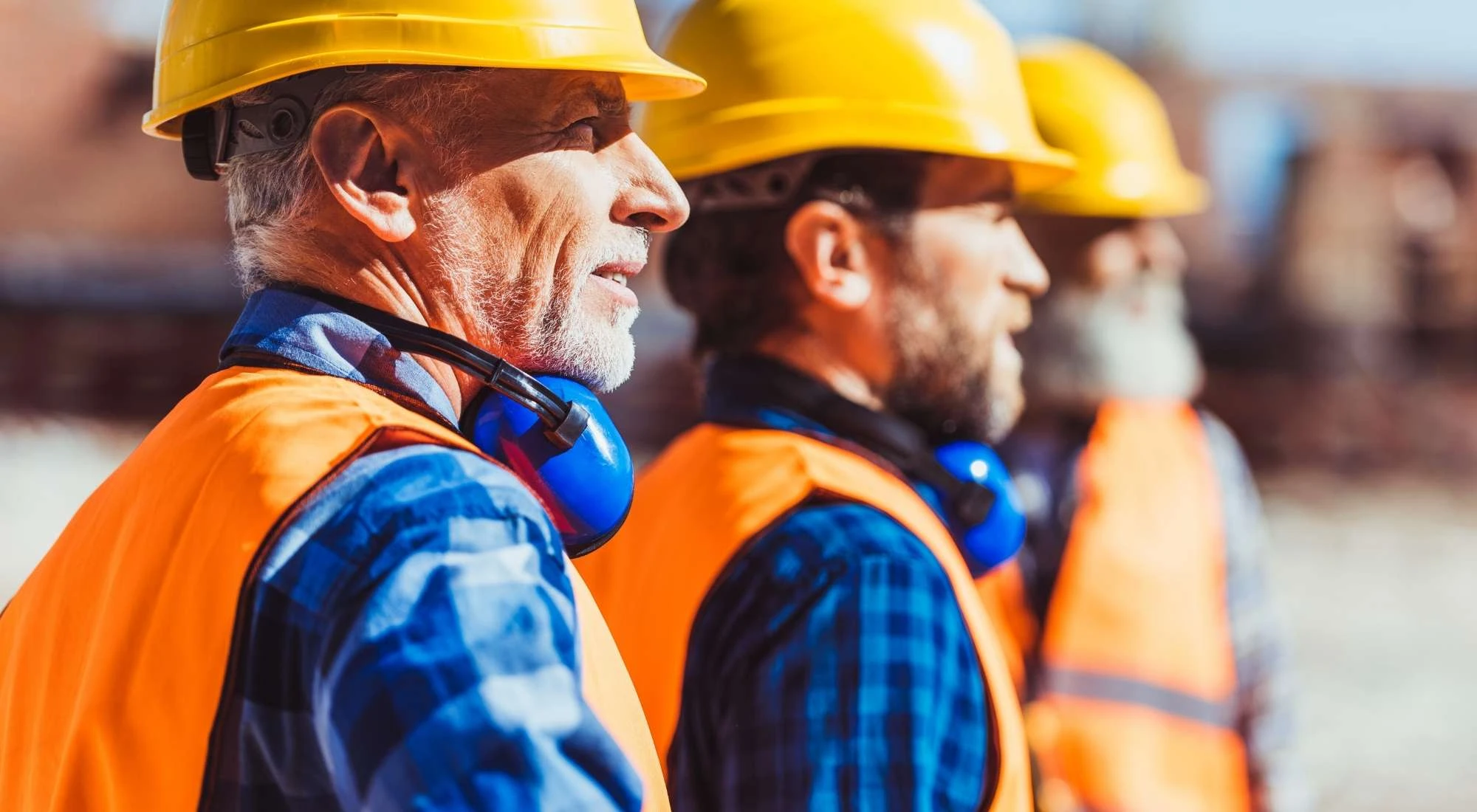 7 Causes of Construction Claims You Want to Avoid With Your Construction Project
Paperwork is never fun, but it is even less fun when a claim is being filed against you. 
As a contractor, you know the pain of dealing with claims. 
We get it. 
As construction contractors, we have also dealt with our fair share of claims.
If you are looking to avoid claims and disputes on your job sites, you are probably wondering what some of the common causes of construction disputes are. 
This guide will answer that question and much more. 
Read on to discover some common construction disputes and how you can keep them off of your worksite.
CM Fusion: Avoid Claims and Common Construction Disputes With Our Construction Management Software
While claims can be annoying, inconvenient, and even a little scary, there is one sure way to decrease your chances of having to deal with them frequently. 
Claims often take place as a result of a lack of communication or not using simple and helpful tools like change orders. 
These important details are sometimes neglected because they can be difficult to keep track of. 
CM Fusion — created by contractors, for contractors — is the solution to looming stacks of paperwork and misplaced change orders.
CM Fusion is a cloud-based construction project management software designed to keep the paperwork to a minimum and your productivity at a maximum. 
From change orders to scheduling, CM Fusion is here to make your life easier. 
And we can help you avoid having to deal with claims, too. 
What Are Construction Claims?
What exactly is a construction claim? 
In the world of construction,  a claim or dispute happens when something causes one party — typically the contractor — to step outside of the contract. 
There are dozens of situations in the construction field that could cause a claim to take place — and many projects have at least one by the time everything is said and done.
7 Causes of Claims in Construction Projects
There are many reasons that someone might take the path of creating a claim. While the list could go on forever, there are 7 main causes of claims in construction projects. 
#1: Bond Claims
Bond claims protect the customer and ensure that, should their contractor fail to fulfill the contract, they are compensated for the work that was not done. 
For example:
Taysia is a homeowner who recently decided that she needs more space. The only problem is that she doesn't want to move. Taysia loves her home and location. So she decides to add on. 
After selecting her contractor, Taysia has the right to demand a surety bond that ensures that her contractor will hold up their end of the contract. 
If Taysia's contractor fails to uphold the contract, Taysia can file a bond claim to make sure she is fairly compensated for her contractor's shortcomings.
#2: Construction Defects
A defect claim comes into play when something is not functioning as it should be. 
Back to Taysia:
After the sawdust settles and the hordes of construction workers leave her in peace, Taysia is thrilled with the outcome. She has the space she needs and her house feels even more like home. 
But, after a little while, Taysia notices that the ceiling on the new addition leaks in heavy rains. This leads to water damage and a ton of other problems. Since a well-built ceiling should not leak in heavy rain, Taysia is within her rights to file a claim against her contractor since they failed to hold up their end of the contract. 
One way to keep defects from occurring is to ensure that your team has access to all needed information. CM Fusion allows you to create reports and share information effortlessly, among many other benefits.
#3: Breach of Contract
Breach of contract is one of the big causes of disputes in the construction industry.
When you hear the term 'in breach of contract', your mind might race to a dramatic courtroom-like scene abuzz with lawyers and very upset people. While that can happen, many occurrences of contract breach within construction are not nearly as severe or dramatic. 
There are two types of contract breach:
Major, or material; and 

Minor, or non-material
A major breach of contract affects the actual material quality of the project and can have some massive implications. 
Toby recently signed with a local contractor to build his new dentistry practice. During a routine walkthrough of the project, Toby notices that the brick used for the entryway is not the same as what had been previously agreed upon. It is the cheaper — and lower quality — one that he had turned down in favor of a higher quality and slightly pricier option. 
Toby knows that his entryway will neither look the way he wanted nor last as long as he hoped. Toby decides to file a claim because his contractor is in major breach of contract. 
A minor breach of contract means that the quality of the project is not affected. These are often not a big deal and, in the long run, most occurrences of a minor breach of contract have very little effect on the overall project. 
Shonda is a contractor working on a project in her small hometown. Due to a local shortage, the brand of lumber she had planned — and contracted — to use is not available. 
Shonda looks into what it would take to get the lumber and finds that it could set the project back by weeks. Instead of waiting, Shonda finds another brand of lumber with comparable quality and uses it instead. 
Shonda is technically in breach of contract. However, since the quality remains the same, this situation typically wouldn't be considered a big deal. If Shonda wants to be extra careful, she should create a change order to amend the contract to allow for the new lumber. 
While there are two main types of contract breach, there are multiple ways each one could look. When a claim cites breach of contract, it is usually due to:
Schedule delay issues 

Failure to perform

Defective performance
Defective Performance
Defective performance is a high contributor to construction claims. Toby choosing to use inferior materials could be classified as defective performance. 
But so could starting the day 10 minutes late. 
Claims about defective performance can get messy, extensive, and expensive.
There are plenty of instances where filing a claim only makes things messier. If you are able to settle a dispute without a claim, it will be easier for all involved.
Schedule Delay Issues
Construction contracts specify many things about the project including the date that the project should be finished. 
When that date is not met, the contractor is in breach of contract. This can lead to a claim, however, some delays cannot be helped or may be so small that taking formal channels to create a claim is not worth the effort. 
This is where change orders can come in handy. If one party sees that the project is going to take longer for whatever reason, they can file a change order to extend the deadline or allow for unexpected delays. 
Failure to Perform
Construction can be a massive process with dozens of moving parts. If one part fails to perform well, this can affect other parts. It is important to stay on task and do your part. 
For example, if a subcontractor  fails to complete their task, it can lead to delays — or much worse — across the whole project.
#4: Mechanics Liens
While many projects go off without a hitch and everyone leaves happy, this isn't always the case. 
Sometimes project owners breach contracts by not paying their contractors and subcontractors. 
When this occurs, mechanics liens claims come into play. 
Mechanics liens date back to the early days of America when property owners were quickly developing raw land. Thomas Jefferson is credited with introducing the original mechanics liens laws to ensure that craftsmen — such as contractors and other tradesmen (also known as "mechanics") — were fairly paid for their work. This caught on and now every state has similar laws to protect contractors. 
#5: Construction Delays
Many projects face setbacks, and delays are nothing new. Luckily, many last only a day or two and can be taken care of by using a change order. 
But there are times when delays cause a project's timeline to be seriously derailed, leading to massive setbacks. 
Huge delays like this may require compensations and/or extensions and can lead to claims if they are not handled through the proper channels.
#6: Personal Injuries
From heavy machinery to high scaffolding, construction worksites are dangerous by definition. 
While worksites exist injury-free every day, injuries can still happen in the field and they often lead to delays. 
Two types of personal injury can take place on the job site: 
Injuries that happen due to the dangerous nature of the job; and

Injuries that are a direct result of construction defects
Each one is dealt with differently and some can lead to substantial delays or other contractual issues. 
When an injury occurs, many different parties become involved and things can become complicated quickly. 
#7: Failure to Disclose
There are few things worse than committing to something and later being forced to ask yourself,  "what did I get into?" —  especially in construction. One party failing to disclose critical information can lead to claims being filed on either side. 
Open and honest conversation is key to keeping claims to the minimum. 
Avoid Common Causes of Construction Disputes With CM Fusion's Construction Management Software
At the end of the day, many claim instances could be avoided with better communication methods and ways of managing documentation. 
Let CM Fusion take care of your document management so you can make sure to focus on what matters most —your construction project. 
CM Fusion's construction management software gives you a bird's eye view of:
With everything conveniently located in one place with easy accessibility, you can kiss the days of complicated project management goodbye. 
---
Try CM Fusion, risk free for 30 Days – Your first project is FREE!
If you are trying to figure out where to look now, our company CM Fusion offers a free version of Construction Project Management Software. Not to mention, our customers brag about it's ease of use, so you should be able to sign up and start managing your projects in minutes.