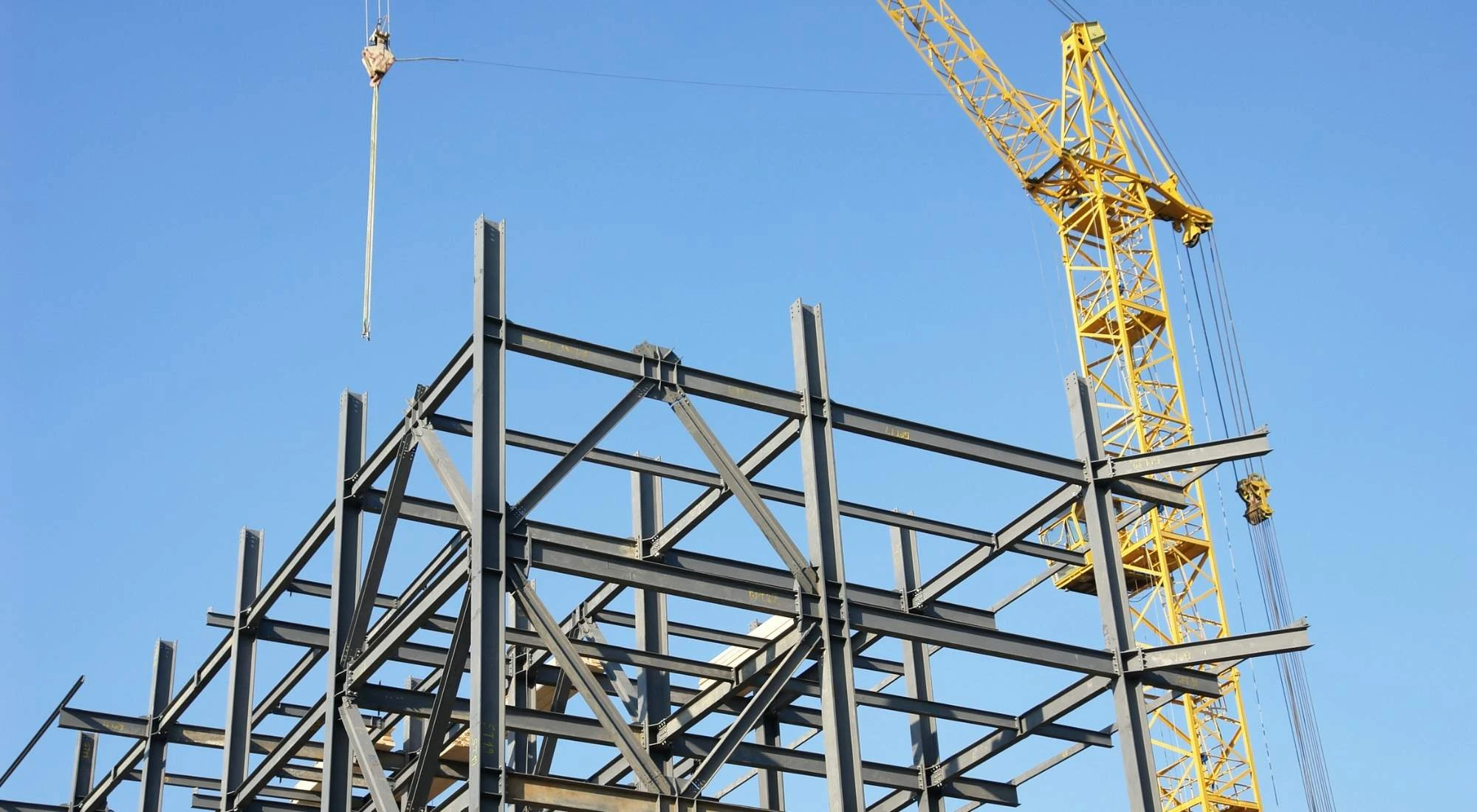 How to Simplify Heavy Construction Time Tracking on Your Job Site
As a general contractor, you have your hands on a lot of different projects all at once. 
It's probably difficult to manually keep track of salaries and how much time employees are spending at their job sites. Things can quickly become confusing and cause a headache.
Luckily, there's a way to simplify heavy construction time tracking to help with:
Allocating expenses

Checking efficiency of operations; and

Putting your resources to good use
Using cloud-based construction management software with heavy construction time tracking capabilities can be the answer to all of your time tracking problems. 
Here we will:
Highlight a few reasons you need reliable time tracking for heavy construction

Explain what to consider when choosing a heavy construction time tracking software

Cover disadvantages and advantages of using heavy construction time tracking software

And more
CM Fusion: Cloud-Based Construction Management Software That Helps You Stay Connected
CM Fusion is a cloud-based construction management software that helps the construction industry stay organized, up-to-speed, and on task. Not only is CM Fusion easy to use from wherever you are, but it offers many features and capabilities, including:
Data tracking

Document management

Scheduling

Change orders

And much more
CM Fusion continues to save the construction industry a lot of time, hassle, and frustration because with the cloud-based software, all project data is saved, synced, and accessible from anywhere at any time.
5 Reasons You Need Time Tracking for Heavy Construction
You're in the business of heavy construction and are struggling to accurately track your employee's time. You're unsure of who is working where and for how long. Things are becoming confusing and you're relying on word-of-mouth and trust that your employees are where they're supposed to be throughout the day.
You're sure there has to be an answer to better manage this confusion and now you're wondering how to keep track of construction employee hours more simply.
Whether you're in the light construction or heavy construction business, time tracking using reliable and easy-to-use software has many benefits.
Light construction typically involves construction on or with smaller commercial properties while heavy construction is used to describe big and complex construction projects that often start from the ground up. 
Although time tracking doesn't differ between the two construction types, heavy construction time tracking is done on a much larger scale — hence why time tracking for heavy construction is so important.
#1: To Track Labor Expenses
In the construction industry, keeping track of labor expenses is crucial. 
Because general contractors typically oversee many projects at one time, it can  become difficult and confusing to keep track of who is working. 
In the construction industry, labor costs usually range between 20-40% of the total project. This quickly adds up and would be unfortunate to overpay due to a lack of tracking.
Not only can employees forget to fill out handwritten timesheets, but they also take hours to review. And if your crew hasn't taken the time to clock their labor, you're wasting time contacting them to see how many hours they worked before running payroll.
Sounds like a headache, right?
A reliable heavy construction time tracking software can solve this problem. The time tracking feature offered by CM Fusion allows for:
Quick and easy time tracking for employees

Easy access to view total hours worked

A simple way to figure out overtime; and

The ability to run payroll in minutes
#2: To Track When and Where Employees Worked
Large heavy construction businesses might have multiple projects happening at one time. That quickly equates to many employees and a handful of job sites to keep track of daily.
With so many employees working on different projects and at different locations, time tracking with written timesheets becomes an even larger problem to handle.
The CM Fusion app uses geo-location to easily identify which job an employee is working. This lessens the amount of information needed to fill out on their timesheet and easily allows them to clock in and clock out with just a few clicks.
#3: To Know How to Bill Customers Correctly
Heavy construction time tracking software not only gives you labor numbers to allow you to easily and properly pay your employees, but it also helps to estimate how much of a job has been completed. 
This feature is useful because it allows you to correctly bill your customers for your team's work.
#4: To See How Efficient Your Operations Are
If you're paying your employees for hours and hours spent on a job site multiple days a week, you want their hard work to deliver.
With a reliable time tracking feature within your construction management software, like the one used by CM Fusion, general contractors can easily see which projects are taking a lot of resources but not delivering the best results.
#5: To Be Able to Keep Up With the Work and Know What Needs to Be Done
Heavy construction time tracking software can essentially keep a general contractor from ever visiting a job site.
With the assumption that your employees are working efficiently, time tracking allows managers to easily view … 
What work has been done

What is left to complete

And much more
… without ever stepping foot on site.
How Do You Keep Track of Construction Employee Hours?
Traditionally, many construction businesses use handwritten timesheets to track employee hours. We know this can quickly become time-consuming and inefficient. 
CM Fusion allows heavy construction businesses to easily keep track of construction employee hours using the time tracking feature.
CM Fusion's app can be accessed through both mobile and tablet so it is accessible from anywhere at any time. The time tracking feature offers:
Unlimited timesheets to help you stay on top of every employee and every project.

An organized way to track multiple projects.

The ability to track by CSI code to help gather insight on project timelines and budgets.

An easy to download and print feature, if necessary.
3 Things to Consider When Choosing Time Tracking Software for Your Heavy Construction Company
Choosing time tracking software for your heavy construction company isn't as simple as it sounds. There's a lot to take into consideration before deciding which software might be right for your business.
Before downloading and signing on with the first construction management software you come across, consider:
#1: How Easy Will it Be for Employees to Use?
Ease and accessibility are huge when it comes to technology. If it's not easy, people won't want to use it.
CM Fusion is not only accessible from any internet connection via mobile or tablet, but it's user-friendly, too. 
With the cloud-based software, contractors can streamline and automate employee punch-ins with the easy-to-use time tracking app that's suitable for heavy construction time tracking and convenient for your entire crew to use.
#2: How Affordable Is It?
An affordable construction management software is important, especially when it seems that the prices of everything around us are constantly increasing.
CM Fusion offers different plans and pricing to help meet the needs of almost any construction business. Even better, we offer a 30-day free trial before committing, and users can save 10% when signing on with an annual plan.
#3: How Big Is Your Construction Company?
Is your construction company small or rather large? When using CM Fusion, it makes no difference. 
Not all time tracking programs can scale from small to large companies, but CM Fusion's two different plans — Pro and Enterprise — can do just that.
Disadvantages of Not Using Heavy Construction Time Tracking Software
Without the convenience of using heavy construction time tracking software, you'll experience frustration in more ways than one. You'll likely:
Have difficulty tracking your crew's performance

Spend hours every week on administrative tasks (like manual payroll)

Have to manage multiple excel sheets and tons of paperwork for multiple projects

Guess at project timelines rather than use hard data to make more accurate estimates

Overpay for hours not actually worked

Underbill project owners; and

Miss out on profits with every project
Advantages of Using Heavy Construction Time Tracking Software
Using heavy construction time tracking software, like CM Fusion, can simplify your work life. Here's how:
Increases worker accountability

Allows for employees to easily punch in and punch out for simple time tracking

Ensures precision in payroll and billing, increasing profitability

More accurately gauge the cost of projects using hard data

Saves hundreds or thousands of dollars with instant project insights

Tracks multiple project timelines in an organized, easy, and detailed way; and

Boosts workforce visibility and efficiency
CM Fusion Is Your Simple Solution for Heavy Construction Time Tracking
Are you tired of dealing with the headache of heavy construction time tracking and everything else that is involved in effectively running a construction business with multiple projects? 
CM Fusion is your easy-to-use, smart solution.
Not only do general contractors reap the benefits of using cloud-based construction management software and all of the features that come with it, but so do:
Subcontractors

Project owners; and 

Workers
When it comes to heavy construction time tracking, CM Fusion is the answer. Contact us today to start your 30-day free trial.
---
Try CM Fusion, risk free for 30 Days – Your first project is FREE!
If you are trying to figure out where to look now, our company CM Fusion offers a free version of Construction Project Management Software. Not to mention, our customers brag about it's ease of use, so you should be able to sign up and start managing your projects in minutes.