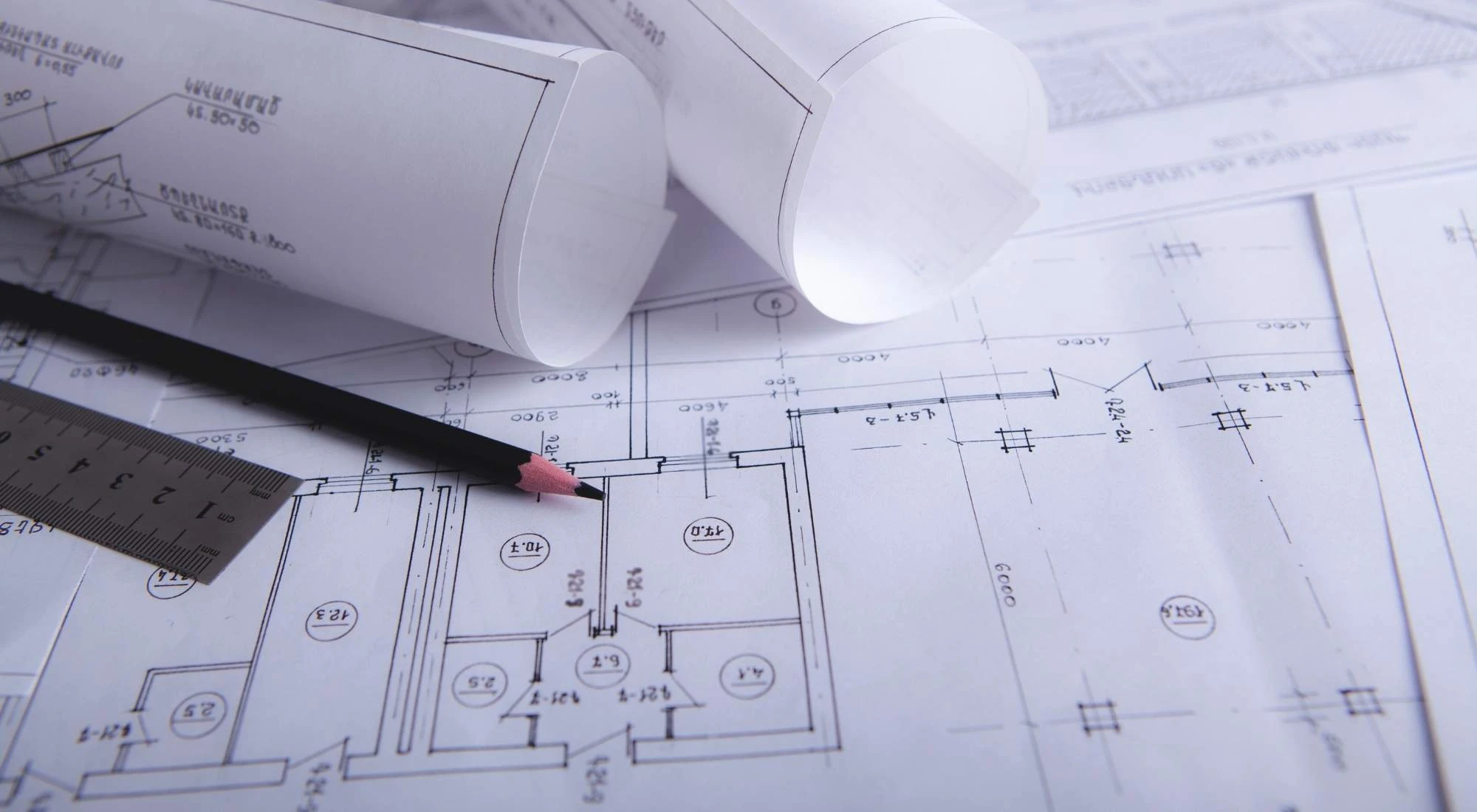 Construction Documents: What Are They? How Many Types Are There? Why Are They Important?
If you run a construction company — or have spent any time at all in the business — then you should be familiar with construction documents. And you know that they are important to what you do.
But you also know that keeping up with the endless list of types and categories of these documents can be difficult and frustrating at times.
In this article, we will break it all down and explain construction documents at length, detailing the different types to help you better understand their roles in your company.
CM Fusion: Create and Manage Your Construction Documents With Our Project Management Software
CM Fusion is simple and flexible construction management software that you need to help your business run more smoothly and efficiently. We feature everything you need for better project management, including: 
And perhaps best of all, we allow you to organize all your construction documents in one place with our document management feature. We store your project documents in the cloud and allow anyone who requires access to be able to view them. What could be more convenient than that?
What Are Construction Documents?
Construction documents are legally binding written communications that define roles, responsibilities, and work under the construction contract.
They can be:
Written

Graphic; and

Pictorial
These documents are assembled to describe and communicate the …
… that are necessary to receive a building permit and carry out the contract.
Accurate and organized construction documents are a necessity for the success of projects. That's why you need CM Fusion to collect and keep these documents all in one place and make them easily accessible to everyone involved.
What Is Included Under the Umbrella of 'Construction Documents?'
Construction contract documents have many different components and can be complex. Let's break down some of the specific things you may see within these records.
Contract and Conditions
The contract is the agreement between all the parties and is the foundation of the construction documents. It is the foundation upon which you will build the rest of the project's details.
The most common construction contracts include:
Guaranteed maximum price

Time and materials

Lump-sum

Cost-plus

Unit-price
These contracts should be written with as much detail as possible to avoid mistakes, delays, and conflicts.
Building on that, the conditions are the framework of construction documents. They explain how everything is happening and establish the rights and obligations of the contractors. Conditions are necessary in that they lay out the roles and responsibilities of each person or group involved.
Construction document conditions may include:
How change orders are processed

How payment apps are approved

Notice requirements on a job site; and

Dispute resolution, suspension, and termination procedures
Specifications
The section of construction documents where you will find all the technical data and requirements is specifications. 
The specs should outline:
Techniques that will be used

Quality standards

Acceptable materials; and

Quality testing necessary for compliance
Construction specifications are prepared by an architect or engineer and approved by the client. Then they are given to contractors who are expected to execute each detail. 
Drawings
Drawings are an integral component of construction documents that provide an overview of the project. They can range from simple to complex and cover each area of the project including:
General — may include codes, safety plans, and accessibility and sustainability standards

Civil Engineering — plans on grading and utilities, among others

Landscape Architecture — details of various landscape elements, such as planting of trees or shrubs

Structural — detailed drawings and calculations for each structural system in the project, such as a beam system

Architectural — drawings that graphically communicate the details of the building design

Plumbing — locations and sizes for each inbound and outbound water supply

Mechanical — locations and sizes of each piece of mechanical equipment

Electrical — locations of all switches, light fixtures, power outlets, and sources
Schedules
There are two different types of schedules that are important within construction documents.
Construction schedules — these are crucial to finishing your project on time and within budget. They should:

Give a clear picture of project timeframes and milestones

Be updated to track progress; and

Show what still needs completion

Schedules of values — these are provided by contractors and list all the work items from start to finish. This piece of documentation is important because it:

Is a useful management tool

Allows for submitting and reviewing progress payments; and

Helps keep cash flowing and bills paid on time
5 Different Types of Construction Documents
As you can see, the types of information that can be included under construction documents are vast. It's easy to see why construction companies can get overwhelmed with paperwork. 
But a smart construction manager will take advantage of CM Fusion's management software and leave the headaches of document-keeping behind.
Now let's explore the five different types of construction documents and when you may use them within each project.
#1: Commercial Construction Documents
Commercial construction documents are created for the city, building owner, and contractors.
These documents must include proof of adherence to:
Examples of commercial construction documents include:
When Are Architectural Construction Documents Used?
Commercial construction involves the design, renovation, or building of structures related to business. 
Commercial construction can be small-scale but is generally much grander than a residential project. So commercial construction documents can often be vast and are used throughout the creation of office buildings and parks, for example.
#2: Architectural Construction Documents
Architectural construction documents are very detailed and typically include specifications for construction particulars and materials. 
There is generally a complete set of architectural drawings for each section including:
Demolition

Site plan

Floor plans

Elevation; and

Details
When Are Architectural Construction Documents Used?
Architectural construction documents are used to graphically communicate the components of the building plan. You might consider these the real meat of any construction project. They are typically used early in the construction process but can be revised throughout.
#3: Design Development Construction Documents
Design development involves finalizing the design and specifying items like:
Materials

Window and door locations; and

General structure details
These documents are also extremely detailed and may include developments in the areas of:
Architecture

Structure; and

Engineering 
Design development construction documents often also go outside the building itself and involve important details such as roads and parking.
When Are Design Development Construction Documents Used?
Design development construction documents usually go hand-in-hand with their architectural counterparts, but they also take it one step further and operate in even greater detail.
#4: AIA Best Practices Construction Documents
The AIA, or American Institute of Architects, has an exhaustive list of Best Practices construction documents. They are divided into six alphanumeric series by document use or purpose and outline all of the implications for each subcontractor.
A-Series — Owner/Contractor Agreements

B-Series — Owner/Architect Agreements

C-Series — Other Agreements

D-Series — Miscellaneous Documents

E-Series — Exhibits; and

G-Series — Contract Administration and Project Management Forms
These documents are widely recognized to be industry-standard and define the relationships and terms involved in construction projects. 
The AIA Best Practices are known to contain ...
Essential knowledge based on deep experience

Expert advice that is immediately usable; and

New content and updates to industry articles
… and their construction documents reflect this. As a contractor, you'll want to familiarize yourself with this list as much as possible to stay on top of what is happening in your business.
When Are AIA Best Practices Construction Documents Used?
Since the AIA Best Practices construction documents cover every part of the process, they are used throughout any project. 
#5: Construction Closeout Documents
Documentation is just as important at the end of a project as at the beginning.
Some forms that will need to be completed at this stage are:
And that could be just the tip of the iceberg depending on how detail-oriented the customer is.
When Are Construction Closeout Documents Used?
Just as the name suggests, construction closeout documents are used after the project is completed. 
Their adoption ensures that everything has gone according to plan and each separate party can sign off on the project. They also establish compliance with legal standards and allow everyone to get paid at the end of the job.
Keep Track of Your Construction Documents and Streamline Your Projects with CM Fusion's Construction Management Software
Maintaining construction documents — along with everything else you do to keep your company running — can be overwhelming. That's why you need construction management software to help you get the job done.
But don't just settle for any piece of software. You want one that's:
CM Fusion is all this and more. If you're not sure, sign up for our 30-day trial at no cost to you — there's not even a credit card required. That's how sure we are that you are going to love our construction management software and want to integrate it into your business as soon as you try it.
Visit us today and get started.
---
Try CM Fusion, risk free for 30 Days – Your first project is FREE!
If you are trying to figure out where to look now, our company CM Fusion offers a free version of Construction Project Management Software. Not to mention, our customers brag about it's ease of use, so you should be able to sign up and start managing your projects in minutes.