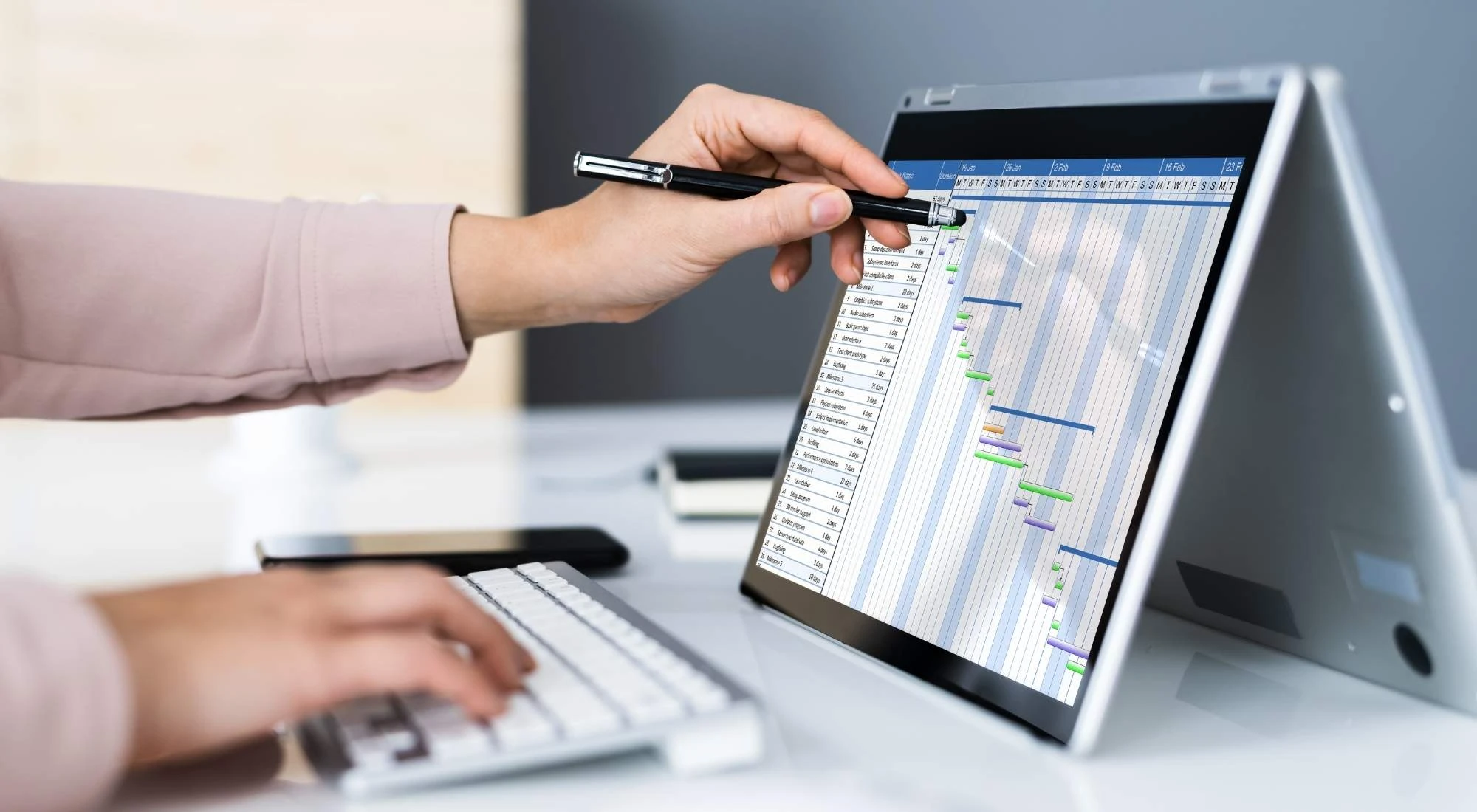 Construction Management Software in Texas
As a builder, you know a construction project is no small undertaking.
Whether you are building a starter home in Laredo or a high-rise Dallas office building, it's critical that each and every aspect of the construction process is synchronized to perfection.
Are you feeling overwhelmed with new projects and increasing project complexity? 
Construction management software can help simplify your workload. 
Keep reading to find out the details of construction management software in Texas.
CM Fusion: Customizing Your Texas Construction Management Software to Your Needs
If you're looking for easy-to-use construction management software for your Texas construction company, look no further.
CM Fusion is a flexible project management software for construction teams that is:
Cloud-based — Meaning there is nothing for you to download, install, or learn. You simply log in and start managing your projects on the cloud.

Mobile-ready — It works on computers, tablets, and smartphones, and you can easily access your projects from anywhere.

Easy to use — Designed with simplicity in mind, you will be up and running in minutes.
With CM Fusion you can quickly and easily ...
Manage documents

Log project activities

Create daily field reports

Collaborate with team members

Track costs
… and much more.
CM Fusion keeps everything you need for your construction business accessible from anywhere, anytime.
Construction Project Management in Texas
Texas is growing.
Fast. 
And while new growth is desirable, many construction companies in Texas are experiencing some major growing pains. 
They are trying desperately to juggle an ever-increasing workload with a complicated project management process.
If you can relate, construction management software may be just what you have been looking for.
The State of the Construction Industry in Texas
It's no secret that the COVID-19 pandemic took its toll on the construction industry. 
But despite the extraordinary challenges brought on by COVID-19, Texas remains one of the nation's leading centers of:
Cultural diversity

Population growth; and

Job creation 
The state of Texas is certainly well-positioned to stand against economic instability.
According to Anirban Basu, the Chief Economist of the Associated Builders and Contractors, 2021 will experience a sharp recovery at some point due to the availability of vaccines.
And per the 2021 Dodge Construction Outlook:
"Total U.S. construction starts are anticipated to reach $771 billion in 2021, a 4 percent increase over the previous year's estimated $738 billion. Overall, market intelligence experts foresee a 5 percent increase in residential, a 3 percent increase in nonresidential, and a 7 percent increase in non-building construction."
Features of Construction Project Management Software
If you are considering construction management software, it's important to know they are not all created equal.  
Here are a few of the top features you will want to look for when weighing the options of which construction management software best meets the needs of your Texas construction company.
Document Management
If you've ever lost sleep worrying you missed important updates on your project, document management will be a dream come true.
Document management means each and every project document, including … 
Blueprints

Photos; and

Contracts 
 … are all archived and easily accessible.
Your team will have no trouble staying organized, and collaboration will be a breeze. 
Plus, you'll have a virtual paper trail that your team and your clients can refer to whenever the need should arise.
Project Scheduling
Construction project scheduling can be a nightmare. 
But with construction management software it doesn't have to be.
The goal of project scheduling within construction management software is to improve your efficiency and profitability.
While there are many options out there, your best bet is to find a management software with Cloud capability so that you can ...
Assign

Distribute; and 

Organize 
… work from anywhere, on any device. 
A quality construction management software will enable you to keep your projects right on track and give you the capabilities to deal with issues before they arrive — so you can easily meet your deadlines.
Daily Field Reports
Filling out daily field reports can be exhausting. 
Construction management software can help you record your … 
Daily

Weekly; and 

Monthly 
… reports and should give you the option to look at each day's field reports side to side so that you can get the most value from your data.
Project Tasks
Staying up to date on project tasks improves communication across the entire team.
A project tasks feature should enable each subcontractor and supplier to view and "complete" relevant tasks.
Cost Tracking
If you want to keep track of every dollar coming in and going out, construction management software is for you.
Construction management software allows each one of your team members to:
Compare initial estimates against actual project costs

Create and send purchase and exchange orders; and

Manage payments and invoices 
So you can rest assured that you're turning a profit on your jobs.
7 Ways Construction Management Software Can Help the Grow Your Construction Company in Texas
It's obvious that construction management software can help manage your projects.
But did you know that construction management software can also be a great way to boost your business?
Let's take a look at the top seven ways construction management software can help grow your company.
#1: Improves Communication
As anyone in the construction business knows, poor communication can be expensive.
You can't afford to have breakdowns in the sharing of critical information. 
In "The Cost of Poor Communication," David Grossman surveyed 400 companies with 100,000 employees each.  
His shocking findings revealed an average loss of 62.4 million dollars per company, per year, due to inadequate communication both to and between employees. 
One of the huge benefits of construction management software is real-time communication. 
By sharing data and simplifying workflows, construction management software improves communication across your company.
Having all of your employees on the same page will save you time and money.
#2: Increases Accountability
Another one of the major benefits of construction management software is that it increases your company's accountability.
More accountability means less liability.
Construction management software creates an easily trackable digital paper trail, meaning every team member can see what was done and when it was completed.
#3: Improves Customer Service
Vince Lombardi was right.
"It takes months to find a customer ... seconds to lose one."
One of the fastest ways to grow any business is through great customer service. 
Construction management software can help boost your customer care by: 
Giving you the tools you need for the best possible customer management. You'll be able to keep track of all client information in one place, including any important documents. This will give your team and customers increased confidence in knowing the information is being managed efficiently.
Enhancing your service delivery. Construction management software provides you with the organizational tools you need to complete projects on time — and stick with your budget.
#4: Boosts Productivity
Tim Ferriss said, 
"Focus on being productive instead of busy."
Construction management software provides you with the tools you need to increase your productivity by putting everything you need in one place.
No more inputting information, or shuffling papers. 
Your product managers will be able to effectively manage your employees and the additional projects that will come as your business grows. 
Imagine what you can accomplish by increasing your productivity, staying on budget, and staying on schedule.
#5: Allows You to View Lessons Learned
Whether your last job was a total success or an "I'll never do that again" story, construction management software will help you learn something from each project you undertake.
You will have the ability to make notes that you can review down the road. 
If you made mistakes or have things you hope to do better next time, you will have that information documented. 
#6: Streamlines Work Order Management
Construction management software allows project managers to access equipment information and evaluate job performance from any location.
That means you have all the information you need about maintenance history and repair costs, right at your fingertips.
#7: It's Cost-Effective
Last but not least, construction management software will save you money.
Since money management can be one of the biggest challenges for the construction business, running your business more efficiently, with fewer employees, is a huge advantage.
Construction management software is less expensive than hiring more full-time employees.
The Team at CM Fusion Can Help You Find Creative Solutions to Your Business Needs
If you work in construction in Texas, the team at CM Fusion is ready and waiting to find the perfect solutions to meet your company's needs.
At CM Fusion we work with:
General contractors

Sub-contractors

Specialty contractors

Construction managers

Engineers

Architects

Home builders; and

Property investors
We give you the tools you need to manage all your projects in one place, from anywhere.
Our software is quick and easy to set up and use. CM Fusion tracks all your project activities, keeping you organized and efficient.
CM Fusion features:
Document management

Scheduling

Project tasks

Daily field reports

Cost and time tracking

Submittals

Change orders

RFIs and RFPs

Bidding; and

Image management.
If you're ready for your life to get a lot easier, take advantage of our 30-day FREE trial.
You can make sure we are the right construction management software.
Texas construction companies have a lot to wrangle, and we think you will like what you see. 
Plus, we have great news. 
There's no credit card required for your free trial, and if you like it as much as we think you will, you can sign up for a paid plan once your trial is complete. 
We offer different levels of pricing to fit your construction company — no matter how big or small.
Let us start working for you today.
---
Try CM Fusion, risk free for 30 Days – Your first project is FREE!
If you are trying to figure out where to look now, our company CM Fusion offers a free version of Construction Project Management Software. Not to mention, our customers brag about it's ease of use, so you should be able to sign up and start managing your projects in minutes.